In Cormeilles, you will be able to discover many typical Normandy towns. With a multitude of small and antique shops, you will be able to stroll through the streets of Cormeilles to discover a traditional heritage. Located 30 minutes from Deauville and Honfleur and 40 minutes from Cabourg, our boutique hotel is the perfect location for trips around Normandy. You will be able to visit the Busnel distillery around the corner from our inn which has many period features, or go for a walk along one of the many proposed pedestrian pathways, or even visit the zoo at Cerza which is 4KM from Cormeilles.
WALKING TOUR "biodiversity"
Well-being massages
With Sandrine our partner, take the time to pamper yourself with a relaxing one hour massage in DUO SOLO or as you wish to share or not ......
moment of pampering ...
Cormeilles Tourism Office
Cormeilles, small city of Pays d'Auge, incites you on the way back to authenticity… In the bend of the picturesque alleys, you will discover a Church, unique in France; half-timberings of all the ages; a wash house; a linen hairdryer and many other things…
With your family or your friends, you can appreciate moments of relaxations and pleasures thanks to all the activities available on our territory...
BEUVRON EN AUGE "norman town"
'Champs de Bataille' Castel
AMERICAN CEMETERY of Colleville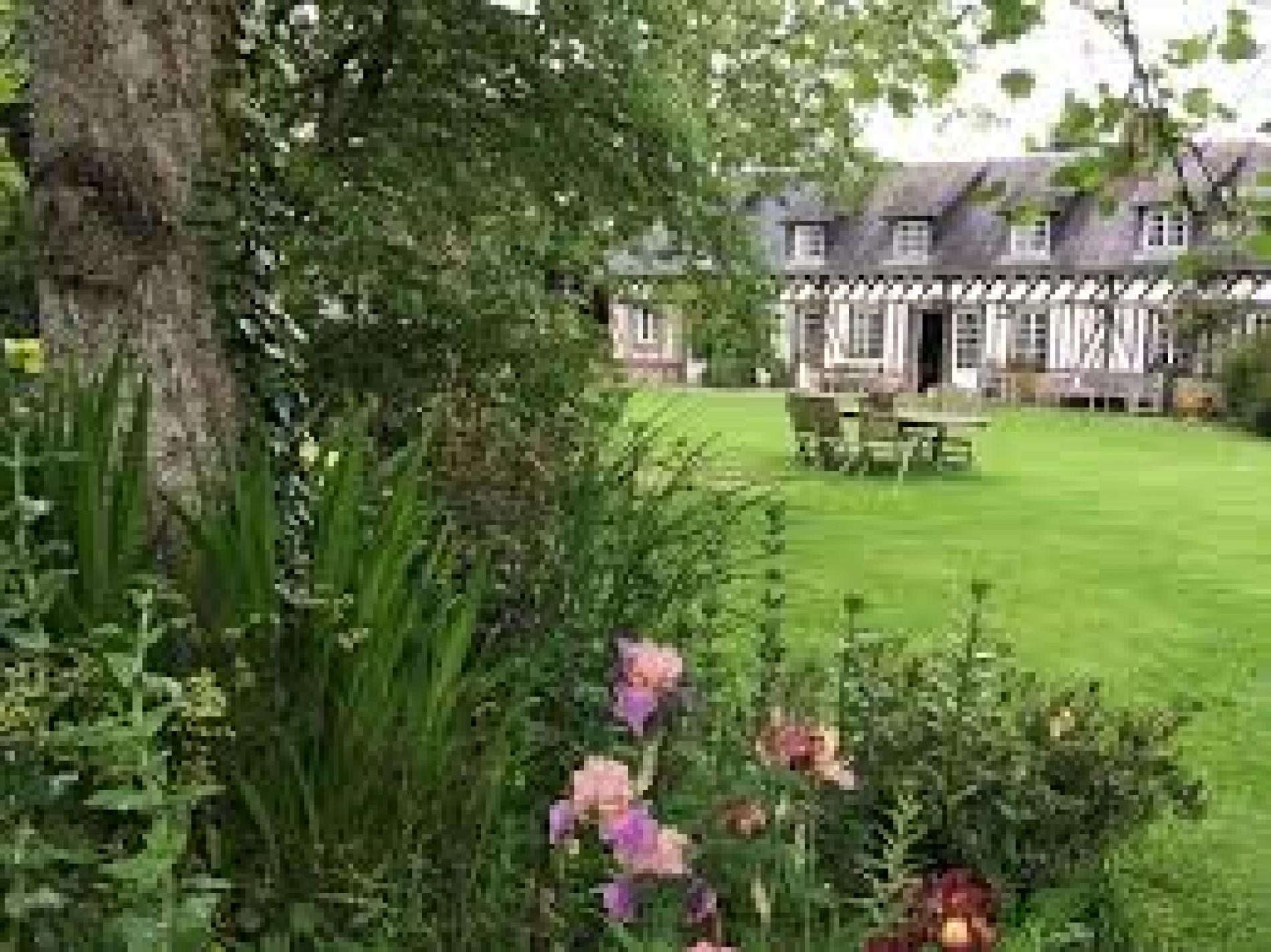 LE CLOS DE CHANCHORE
Around a half timebered house dating from the XIX th century  and a tipically normand thatched cottage, come and discover on 1.6ha this garden and its arboretum, during a visit guided by Laurent or marie-Catherine  LEMOINE, the owners and designers. More than 400 varieties of roses are displayed in two rose-gardens,one for old roses trees and one for moderm ones.